Who we are
We are your reliable technology partner. With a team of 250+ IT professionals, we transform our client's needs into top-notch IT solutions. Whether you are a large corporation, SME-level company or startup.
At Baltic Amadeus, we take security very seriously. Therefore, we are a trusted technology partner of various companies across Europe and the U.S. Our information security (ISO 27001), environmental management (ISO 14001) and quality management systems (ISO 9001) are ensured by international standards.
We provide a wide range of IT and digitalisation consulting services, including custom software development, nearshore development centre, IT consulting, information security, and managed cloud services.
With 34+ years of experience, we create and deliver various omnichannel, eCommerce, marketplace, mobile banking, business intelligence & cloud data warehouse solutions.
2000+
implemented projects
Our clients


Philosophy
Our strategy is to deliver the best digitalisation solutions based on cutting edge technologies by ensuring the finest experience for our clients, users and employees.
Our purpose
We simplify the digital world by creating valuable experiences.
Our vision
Trusted technology partner navigating businesses through digital changes.
Core values we live by everyday
Continuous learning
Expertise
Cooperation
Dream Team
Fun
We work in a culture built on respect for all forms of diversity
Unity. We embrace the importance of living and working freely and peacefully as our authentic selves. Therefore, we are united against any form of social injustice.
Equality. We ensure that everyone has equal opportunities to grow, develop and succeed in an environment where we are always accountable to each other.
Diversity. What we truly care about is PEOPLE — we respect and value ourselves and others regardless of race, religion, age, gender identity or sexual orientation.
Team
The company's management structure consists of several levels of the management team: the board, CEO, executives (CxOs) and division leads.
Executives
Andžej Šuškevič
Chief Executive Officer
Audrius Beniušis
Chairman of the Board
Ruslan Grumbianin
Chief Project Officer
Akvilė Kazlienė
Chief Human Resources Officer
Vytautas Kaminskas
Chief Operating Officer
Vitalis Kavaliauskas
Chief Technology Officer
Division leads
Dalia Paškauskienė
Business Analysis Division Lead
Dainius Neverbickas
JAVA Division Lead
Audrius Sparnauskas
UI/UX Division Lead
Mantas Mažūna
Head of Partnerships
Skaistė Krikščiūnaitė
Head of Marketing
Vaidotas Šačkus
PHP Division Lead
Anželika Survilienė
QA Division Lead
Justas Poliakas
Progress Division Lead
Edvinas Kavaliauskas
DevOps Division Lead
Mindaugas Kvederas
.NET Division Lead
Social responsibility
We strongly believe that creating value for clients, partners, and society is vital for every modern business. Our social responsibility policy focuses on the main areas: education and synergy between business and science:
Being responsible for those who join us in creating tomorrow is the heart of our social responsibility, which we enable by:
Lecturing at universities and participating in their organised events;
Sponsoring the "Logo" and "Bebras" Olympiads for mathematics and computer science;
Supporting the Lithuanian Autism Association "Lietaus vaikai";
Contributing to scientific conferences organised by the Lithuanian Academy of Sciences;
Upholding the most promising team of Vilnius Water Polo Club "Baltic Amadeus";
Running the "Good Vibes Season" initiative, we organise and join various leisure activities for children, elderly people, and donor organisations.
Our history
Achievements
Certificates
Awards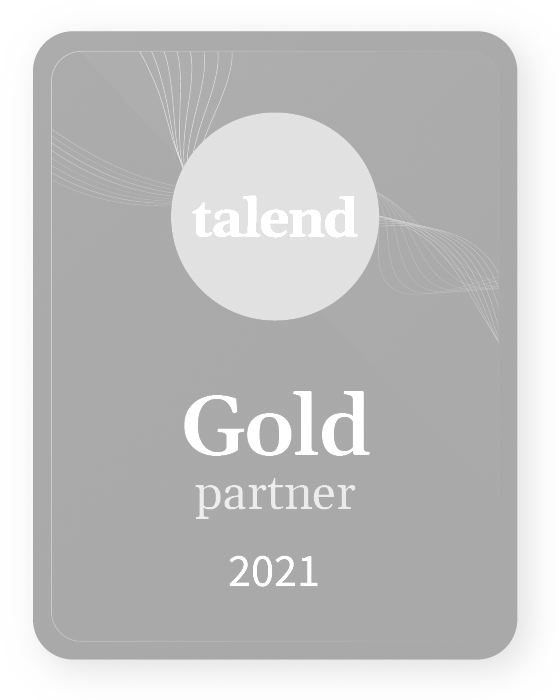 Memberships
Member of the Infobalt association
Joint owner of Visoriai Information Technology Park
Member of the German-Baltic Chamber of Commerce in Estonia, Latvia, Lithuania (AHK)
Member of the Swedish Chamber of Commerce in Lithuania