About us
Call us your reliable technology partner.

Our goal is to make digitalisation easy for our clients, users and employees. Cutting-edge technologies, the latest delivery models, long-year expertise make us a one-stop-shop provider of full-range IT services and strategic consulting.
Who we are
A squad of 250+ IT professionals who constantly delivers custom software solutions, analysis, security audit services, quality assurance, support and strategic consulting about digitalisation.
Over the years, we made hundreds of clients happy with the highest-level project results in telecommunications, e-commerce, finance, shipping, logistics, and other industries. Located in Vilnius and Kaunas, we run projects across the Baltics, Nordic & Central Europe, and the U.S. The combination of long-year and various experiences empowered us to set the best practices for establishing an agile nearshore development centre (NDC), allowing flexible IT resources and ensuring a fast time to market.
Innovative project-delivery models and a full stack of different technologies allow us to deliver ROI-driven software solutions for large corporations, SMEs and startups.
2000+
implemented projects
96%
of clients recommend us
Our clients


Philosophy
Our strategy is to deliver the best digitalisation solutions based on cutting edge Cloud, AI and IoT breakthroughs by ensuring the finest experience for our clients, users and employees.
Our purpose
We simplify the digital world by creating valuable experiences.
Our vision
Trusted technology partner navigating businesses through digital changes.
Core values we live by everyday

Expertise

Dream team

Cooperation

Continuous learning

Fun
Team
The company's management structure consists of several levels of the management team: the board, CEO, executives (CxOs) and division leads.
Executives
Andžej Šuškevič
Chief Executive Officer
Audrius Beniušis
Chairman of the Board
Ruslan Grumbianin
Chief Project Officer
Akvilė Kazlienė
Chief People Officer
Vytautas Kaminskas
Chief Operating Officer
Vitalis Kavaliauskas
Chief Technology Officer
Division leads
Dalia Paškauskienė
Business Analysis Division Lead
Dainius Neverbickas
JAVA Division Lead
Audrius Sparnauskas
UI/UX Division Lead
Mantas Mažūna
Head of Partnerships
Skaistė Krikščiūnaitė
Head of Marketing
Vaidotas Šačkus
PHP Division Lead
Anželika Survilienė
QA Division Lead
Justas Poliakas
Progress Division Lead
Edvinas Kavaliauskas
DevOps Division Lead
Mindaugas Kvederas
.NET Division Lead
Social responsibility
We strongly believe that creating value for clients, partners, and society is vital for every modern business. Our social responsibility policy focuses on the main areas: education and synergy between business and science:
Being responsible for those who join us in creating tomorrow is the heart of our social responsibility, which we enable by:
Lecturing at universities and participating in their organised events;
Sponsoring the "Logo" and "Bebras" Olympiads for mathematics and computer science;
Supporting the Lithuanian Autism Association "Lietaus vaikai";
Contributing to scientific conferences organised by the Lithuanian Academy of Sciences;
Upholding the most promising team of Vilnius Water Polo Club "Baltic Amadeus";
Running the "Good Vibes Season" initiative, we organise and join various leisure activities for children, elderly people, and donor organisations.
Our history
Achievements
Certificates
Awards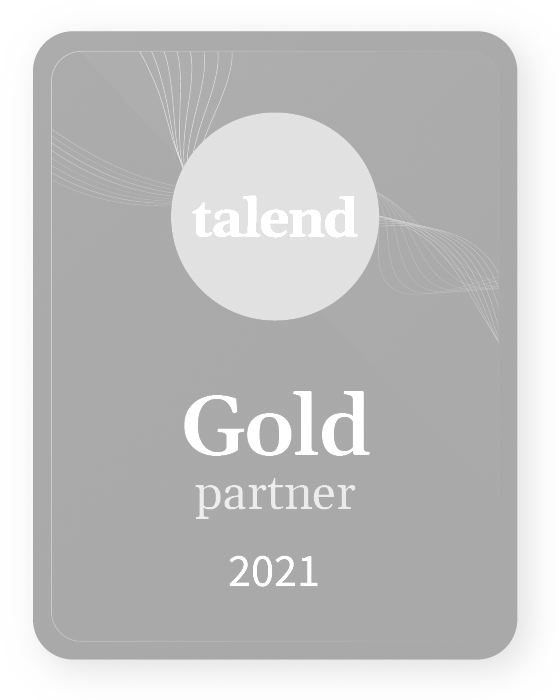 Memberships

Member of the Infobalt association

Joint owner of Visoriai Information Technology Park

Member of the German-Baltic Chamber of Commerce in Estonia, Latvia, Lithuania (AHK)

Member of the Swedish Chamber of Commerce in Lithuania