IT consulting services to support your business strategy
Being on top of technology can support a company's long-term goals and help solve complex challenges, such as acting in a constantly changing digital environment.
Whether you want to grow your business, reduce costs, create new revenue streams or adapt to new customer requirements, our experienced IT professionals are ready to take a "big picture" approach, helping you develop a strategy based on best practices to deliver measurable results.
Benefits we ensure:
Allowing your organisation to focus on core functions. Researching solutions, implementing new technology, and fixing IT-related problems can lead to highly inefficient and costly use of resources for non-IT professionals. As an IT consulting provider, we will enable you to spend your time on core competencies;
Financial savings. Your business can save money on lost downtime because focused IT specialists can quickly solve problems. You can also manage and control costs through flexible payments;
Providing experience and expertise. IT consultancy services allow you to hire a team with collective and different knowledge, competencies, and skills. This shared knowledge will ensure that your business is updated with the latest technological trends.
Areas of expertise
Systems migration and modernisation;
Process digitalisation;
Generating customers' insights.
Our clients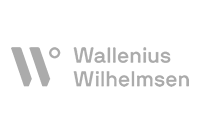 Let's work
together
Want to discuss potential opportunities? Pick the most suitable way to contact us.
Book a call
+370 5 2 780 400
info@ba.lt
Our projects